Led by health specialist Dr Mark Penny, our world class medical team is dedicated to preventative medicine. We complement your existing healthcare arrangements and help you prioritise your health management.
Our Doctors are knowledgeable medical practitioners who have years of experience in working with individuals to improve their health through the identification of health risks that may warrant further attention and counselling on lifestyle risks. Their skill is in building rapport with participants and providing recommendations that are achievable and targeted to the individual's needs.
Our Exercise Physiologists and Health Coaches are degree qualified professionals who work closely with our medical teams to ensure you receive optimum assistance to achieve your health goals.
All our staff are committed to their cause – to optimise the health potential of each and every individual who is striving to put their health first.
Life First is managed and operated by industry experts. All of our health professionals including Doctors, Exercise Physiologists, Health Coaches and Nutrtionists have extensive experience in the field of executive health and preventative health care. They all hold the necessary qualifications to practice in their field and we have stringent criteria for appointment and employment retention to ensure we deliver on the very best health care.
Life First Doctors have been handpicked by Professor Ron Penny to work in our business due to their experience, references and
particular interest in the Corporate Health industry. Many of our doctors have been with Life First for over a decade.
At Life First you have the choice between a male or female Doctor. Feel free to learn more about our Doctors and their experience.
---
Dr Mark Penny - PhD, MBBS, FRACP
Dr Mark Penny is the EHS Medical Director, overseeing Doctors recruitment and training, quality control and program design. Dr Penny is a practicing physician at the St Vincent's hospital in Sydney, specialising in hypertension and nephrology.
Current Appointments:
Senior Staff Specialist, Nephrology, St Vincent's Hospital, Sydney
Head of Department, Nephrology & Hypertension, St Vincent's Clinic & Private Hospital, Sydney
Chairman, Drug Committee, St Vincent's Private Hospital, Sydney
Conjoint Senior Lecturer in Medicine, University of Notre Dame
---
DR PETER SLEZAK
With 25 years of practice, Dr Peter Slezak is one of the most experienced and highly respected Consulting Physicians for medico-legal cases, insurance medicals and executive health checks.
His aim is to "help executives achieve a healthy balance between work and home life for the benefit of their careers, employers, family and friends."

Dr Slezak is particularly experienced in managing the challenges to health faced by executives as a result of stress, eating habits, lack of exercise and conditions such as high blood pressure, diabetes, sleep disorders and depression.
---
DR LEONIE MARQUIS
Leonie is a great believer in a holistic approach to health and in "identifying risk factors for both physical and mental health issues with the expectation that if positive action is implemented these risks can largely be avoided or at least mitigated."
"On several occasions I have made a diagnosis which has been lifesaving."

Leonie has been a practicing physician for the past 35 years, working in both Sydney and the UK.

Leonie is one of our long standing corporate health doctors and has worked out of St Vincent's Clinic Health Assessment Centre since 1998.
---
Dr Lena Attebo
Lena's passion is preventative medicine. Lena has been practicing for more than 25 years and has been working in corporate health and specifically for Life First for the past seven years.
After working in acute care medicine in places such as Intensive Care & Anaesthetics, General Practice, Early Childhood Health and Surgical Assistance she was attracted to "preventative care and being able to change the destiny and quality of life of people going forward."
---
Dr Celeste Spamer
"Life First makes an effort to ensure continuity of care and this can be very rewarding for both the doctor and the client."
"The trust that develops over a long period of time, greatly enhances the experience for both the doctor and the client."

Celeste qualified as a Doctor in 1990 and has been practising medicine for 23 years. She has been working in the
corporate health industry for 14 years, all of which has been for Executive Health Solutions.

Celeste has a thorough understanding of the demands and needs of executives when it comes to assessing and managing their health.

"As a corporate health doctor you have the time to get to know your clients very well. The consultation is not rushed and you therefore have the opportunity to explore all aspects of their health, rather than having to focus on a specific problem. Generally our clients are highly motivated people so it can be very rewarding to measure the positive health outcomes
after they have made some effective lifestyle changes."
---
Dr Miriam Jaffe
Miriam studied medicine at St Bartholomew's Hospital Medical College, London. She graduated in 1991 with a Bachelor of Medicine and a Bachelor of Surgery.
During her medical studies, Miriam also completed a Bachelor of Science (Psychology) 2nd class (Hons.) at University of London.

A Diploma of the Royal College of Obstetrics and Gynaecology (UK) followed in 1994 and in 1995 a Diploma of the Faculty of Family Planning. Miriam became a Member of the Royal College of General Practitioners in 1996 and after arriving in Australia she became a fellow of the Royal Australian College of General Practitioners.

Before migrating with her family to Australia in 2006, Miriam was a principal (partner) in a busy General Practice for 9 years. When she arrived in Australia in early 2006 Miriam worked in a General Practice in Sydney's eastern suburbs before joining our team in May of 2007.
---
DR ANDREW PEARSON
Andrew has been a practicing Doctor for the last 24 years and has been specialising in the corporate health industry for the past six years.
Andrew has "an appreciation of the importance of preventative health and the early detection and correction of cardiac risk factors (high blood pressure, poor cholesterol, pre-diabetes, etc.) in the prevention of serious disease."

After initial residency placements in Sydney (Prince of Wales, Royal North Shore Hospitals), Andrew has 20 years' experience in the Critical Care Units of The Wesley Hospital as a Career Medical Officer.

That is, General Intensive Care, Cardiothoracic Intensive Care and Coronary Intensive Care. Andrew has also done some locum work in the Intensive Care Units at The Mater Private and Holy Spirit Northside.
---
Dr Christopher Oh
Christopher is a Victorian graduate of the University of Melbourne/Austin Hospital Clinical School.
He has been practicing medicine for the past 18 years and is currently working in a clinical private General Practice in the CBD of Melbourne.

Christopher sub-specialises in Skin Cancer Medicine/Surgery at Camberwell Dermatology & Skin Cancer clinic.

He spent a few years out of clinical medicine (MBA at the Melbourne Business School), trying out different corporate Medical Advisory/Business Development roles in both Melbourne & Sydney, including the Pharmaceutical Industry in North Ryde, Sydney. His passion for medicine, however, saw him return to clinical practice, with a particular focus and passion for preventative medicine, particularly in the corporate health field.

Christopher's motivation for entering the corporate health industry started with an "initial intrigue at how 'high level managers' in the corporate world cope with self-health, and what effects the corporate lifestyle in the 21st Century has on their overall well-being. It is generally hard to experience this patient group in the time-poor environment/chaos of day-to-day General Practice."
---
Dr Sue Sullivan
"I enjoy preventative health care, especially seeing clients make changes and return with improved health parameters. It's terrific having more time with clients than in general practice."
Sue graduated in 1981 and has worked since then except for five years whilst looking after her young children. Since that time Sue has spent ten years in general practice, some time in Defence Force Health as well as doing some part-time surgical assisting.

Sue is committed to the corporate health industry and has been working for Executive Health Solutions for more than 10 years.
---
Dr Bill Appleton
Bill has an extensive background in general practice, both country and suburban, student health and prison medicine plus medical administration.
Bill has been the Deputy Medical Director at Prince Henry's Hospital, Medical Director at Mercy Public Hospital & St Vincent's Private Hospital in Sydney and he currently also still consults at Mills St Clinic in Middle Park.

Bill has been working with Life First since 2000 in Corporate Health Assessments. He is also a medical member of the Administrative Appeals Tribunal.
---
Dr Janet Chan
Janet has been practicing medicine for almost 20 years. Janet is an Intensive Care Specialist and prior to joining Life First worked as an Intensivist at St Vincent's Hospital. She also worked as a Simulation Specialist in Critical Care Resuscitation.
Janet is particularly passionate about being a part of her clients health journey. "The health assessment at Life First allows the doctor the time and place to get to know the client and address their health concerns, as well as the opportunity to make a difference to someone's health and well-being."

Janet has a strong interest in medical simulation and continues to be involved in resuscitation and other educational courses.
---
Dr Michael Lowy
Dr Michael Lowy is a men's health physician with a special interest in male sexual dysfunction, relationship counselling and the general health issues of men.
Dr Lowy began his medical career in general practice, later becoming a sexual health physician (FAChSHM) and obtained a Master of Psychological Medicine and became a Fellow of the European Committee of Sexual Medicine. Dr Lowy currently works at The Male Clinic in Woolloomooloo and at Executive Health Solutions at St Vincent's Clinic. Dr Lowy is a lecturer in Men's Health at the University of NSW, Notre Dame University, University of Sydney and Family Planning NSW and is a clinical tutor of UNSW medical students. He is a life member of ASSERT NSW and a founding member of Society of Australian Sexologists NSW branch.
---
Dr Michelle Jayasekera
Michelle qualified as a doctor in 2002 and has been practicing medicine for 17 years.
Since graduating with a Bachelor of Medicine and Surgery, she has worked extensively in rural hospitals and general practice settings. She later focused her interests in the area of Drug and Alcohol by working in the Addiction Medicine Unit with Southern Health whilst acting as Primary Health Consultant at South Eastern Detoxification Centre. After taking off some time to raise her family, Michelle re-entered medicine in the Corporate Health Industry and has been with Executive Health Solutions since early 2018.
---
Dr Al Ruduck
Dr Al Rudock has extensive medical experience including Family Medicine in the USA with the United States Navy and in variety of Family Medicine positions.
He is a Fellow of the Royal Australian College of General Practitioners and Fellow of the American Academy of Family Physicians. Al's experience includes Clinical Assistant Professor at Uniformed Services University of the Health Sciences and a Past President of the Uniformed Services Chapter of the American Academy of Family Physicians. Al has worked in a variety of clinical roles throughout Victoria including as a Senior Consultant in the Emergency Department at Bendigo Hospital and a Senior Instructor at the Emergency Management of Severe Trauma with the Royal Australian College of Surgeons. Al currently consults at Central Melbourne Cardiology in Brunswick and commenced with EHS in 2011. Al has a true passion for medicine and is regularly requested for repeat appointments by those who see him.
---
Dr Robyn Craven
Dr Robyn Craven is an experienced General Practitioner with Fellowship of the Royal Australian College of General Practitioners, a Masters in Family Medicine and Clinical Epidemiology.
She specialises in Women's health issues including menopause, breast disease and osteoporosis. Robyn is an honorary senior lecturer at Monash University's Department of General Practice, is a consultant to the Royal Melbourne Osteoporosis Clinic, a visiting Associate to the Department of Bone & Mineral Service and General Practitioner at Medical on Church, Hawthorn. Robyn has a wide range of experience including running her own Women's Health Clinics in private practice and General Practice. Robyn commenced with EHS in 2009, her interests otherwise include her family and staying fit playing tennis and going to the gym.
---
Dr Sue Britton
I developed a major interest in preventative medicine after 25 years of General Practice at Uni of Sydney and was impressed to hear of the Rolls Royce service offered at Executive Health Solutions and Life First.
"We need to focus on preventing illness, not picking up the pieces after it develops."

So I was delighted to join the team in 2015. I remain deeply impressed by the careful choice of screening tools, the thought that goes into providing an excellent service and the standard of work of my colleagues.

I have teaching appointments at the University of NSW School of Medicine and the Prince of Wales Hospital in Randwick.
---
Dr Larissa Miller
Dr Larissa Miller has been practicing medicine since 2002. She is a specialist level GP (FRACGP) and also specialist cosmetic physician (FACAM).
Dr Miller presents at national and international conferences and has a keen interest in teaching other doctors, she is also a Director on the board for ACAM. Her special interests include general practice, preventative medicine, cosmetic medicine and anti-aging. She strongly believes in whole patient care and preventative medicine.
---
Dr Ceinwen Carlsson
Dr Ceinwen Carlsson enjoys all aspects of General Practice and considers it a special privilege to be an insider to the lives of people and improve their health through diagnosing, treating, listening, counselling and being an advocate.
A Fellow of the RACGP she also is committed to lifelong learning and plays an active role in teaching of medical students at Monash University.

Her special interests include Women's Health (especially PCOS, preconception counselling and fertility), Dermatology (with extra qualifications in Skin Cancer Medicine), Travel Medicine (Diploma of Tropical Medicine and Hygiene from the University of Liverpool UK) and all aspects of preventative medicine. Ceinwen joined the EHS team in 2019.
---
Life First Health Professionals have extensive experience working with our clients to deliver a service that exceeds participant's experience. They cover a wide range of health disciplines including nursing, health coaching, dietetics, psychological health and exercise physiology. The following biographies are from a selection of our team.

Health Coaches and Dieticians
---
Nicole Akdagcik - BSc (Hons), NUT, UNIVERSITY OF SYDNEY
Nicole is a qualified Dietitian who graduated from the University of Sydney with first class honours in 2002.
Since graduating, Nicole has spent most of her career dedicated to helping individuals achieve better health through the prevention of chronic conditions.

Nicole is a firm believer that anyone can achieve their health goals through making small changes and that you can achieve health through applying the principal of 'everything in moderation'.

Nicole has 6 years' experience in working in corporate health providing her with a great understanding of the current demands of the workplace. She is well equipped to help employees achieve health goals in a busy, demanding environment, having worked on some of the largest workplace health programs in Australia.
---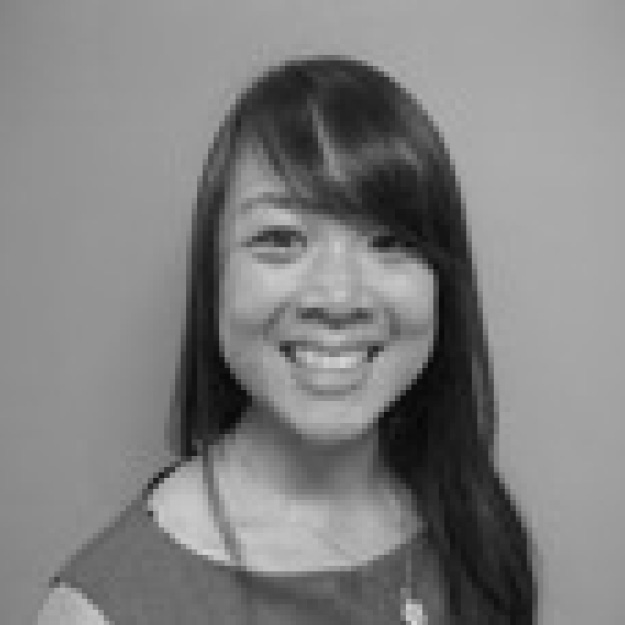 Anthea Lee - BSc (Hons), M Nutr Diet Adv Dip Couns
Anthea is a qualified food scientist (University of NSW), dietitian (University of Sydney), sports dietitian (Australian Institute of Sport) and counsellor (Australian Institute of Family Counselling).
Since graduating in 2002 as a dietitian, Anthea has been working with Life First as a dietitian, then later as a health coach so is experienced with the executive lifestyle and the challenges faced.

She also works as a nutrition service provider to the NSW Institute of Sport and local sporting associations, and is a seminar presenter for other organisations.

In addition to her enjoyment of working alongside clients to support them in their health goals, Anthea enjoys spending time with her young family.

Psychologist
---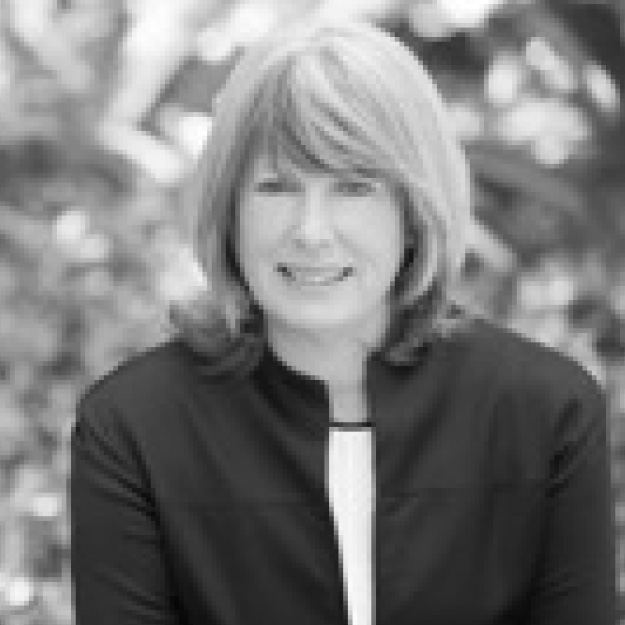 Linda Jays - MA (Psych), Dip Clin Hyp, MAPS (Clinical & Counselling)
Linda has practiced as a Clinical and Counselling Psychologist for over 25 years, with her professional practice being largely with executives and professionals, both men and women.
Linda has worked extensively with a broad range of presenting issues, including stress, anxiety and depression through to career and work concerns, lack of direction and relationship issues.

"Working with EHS enables me to provide clients with the understanding and skills to better manage concerns before psychological wellbeing further erodes".

"Life First's health assessment processes go beyond 'medical screening' to assessing for potential mental health and psychological well-being issues to help clients understand when they may need to get 'on the front foot'. Life First's doctors' ability to engage clients in conversations to seamlessly connect clients, where needed, with a Life First psychologist for confidential assistance is a critical part of the health management programs."

Exercise Physiologists
---
Natalia Petrovic - B. Ex & SpSc, MEP, AEP
Natalia completed her Bachelors of Exercise and Sports Science in 2016, and soon after completed her Masters of Exercise Physiology.
Natalia has had experience prescribing exercise for individuals with musculoskeletal injuries, cardiovascular/cardiometabolic disease and neurological conditions. She has a passion for bettering physical & mental health through focusing on behaviour change, breaking down barriers, and implementing exercise to achieve individualised goals.
---
Lewis Mayberry - B.Ex Phys (UNSW), AEP, AES
Lewis completed his Bachelor of Exercise Physiology at the University of New South Wales in 2018.
Lewis' work experience as an Exercise Physiologist has taken place in a variety of settings with a wide range of clients. These include exercise programming for chronic disease including neurological rehab (Stroke, MS, Parkinson's), metabolic diseases (Diabetes, cancer) and cardiovascular diseases (Hypertension, peripheral arterial disease). Additionally, Lewis has also worked alongside a range of personalities in a gym based setting including athletes, apparently healthy populations as well as teenagers and adults with mental health issues and intellectual disabilities both in inpatient and outpatient care.

Lewis takes a holistic approach on health that focuses behaviour modification and exercise prescription to improve the quality of life of his clients.
---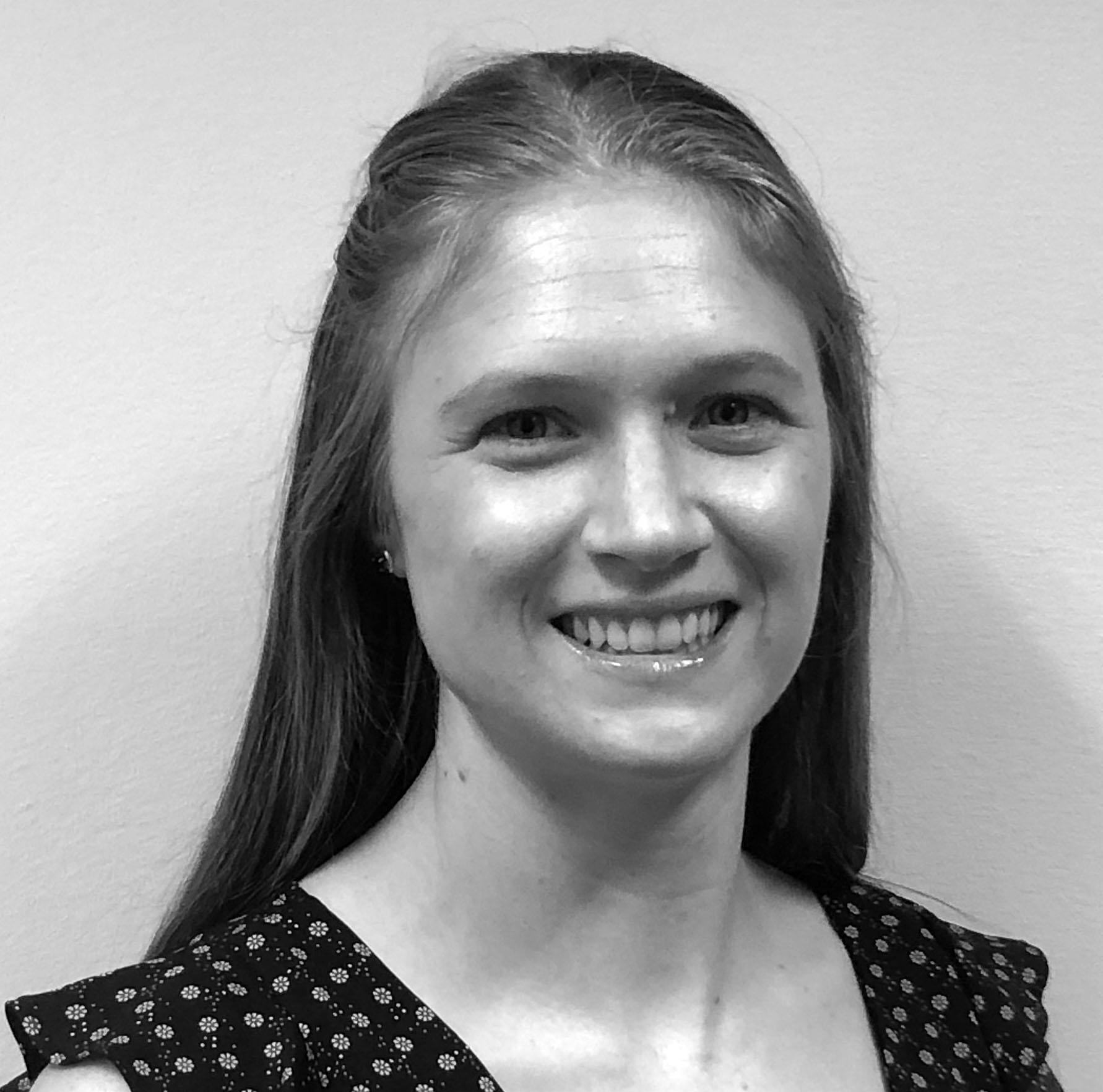 Julia Jaques
Julia holds a degree in Exercise Physiology from the University of New South Wales and is passionate about chronic disease prevention through optimising exercise and diet.
Julia joined Executive Health Solutions in 2012 and has built up a good understanding of the barriers that face those working in the corporate sector. She enjoys working alongside individuals to come up with strategies for improved wellbeing and healthier work life balance.

In her spare time Julia enjoys balancing her love for running and adventures with her young family as well as getting her hands dirty in her garden.
---
James Shalala - B.Ex Phys (UNSW), AEP, AES, ESSAM
James completed his bachelor degree at the University of New South Wales leaving with a bachelor of Exercise Physiology in 2018.
He has worked as an Exercise Physiologist in a wide variety of fields gaining experience in the areas of musculoskeletal and neurological diseases, individuals diagnosed with cardiovascular disease and also the apparently health population. James has a strong interest for health and fitness in which going to the gym is a regular routine for him and also works as a personal trainer with a wide variety of clients.
As an exercise physiologist, he has developed a keen interest in deeply understanding why and how tailored exercise can improve an individual's level of independence and ability to manage their conditions, hence leading to an improvement in an individual's overall quality of life giving him the satisfaction and drive to flourish in his field.
---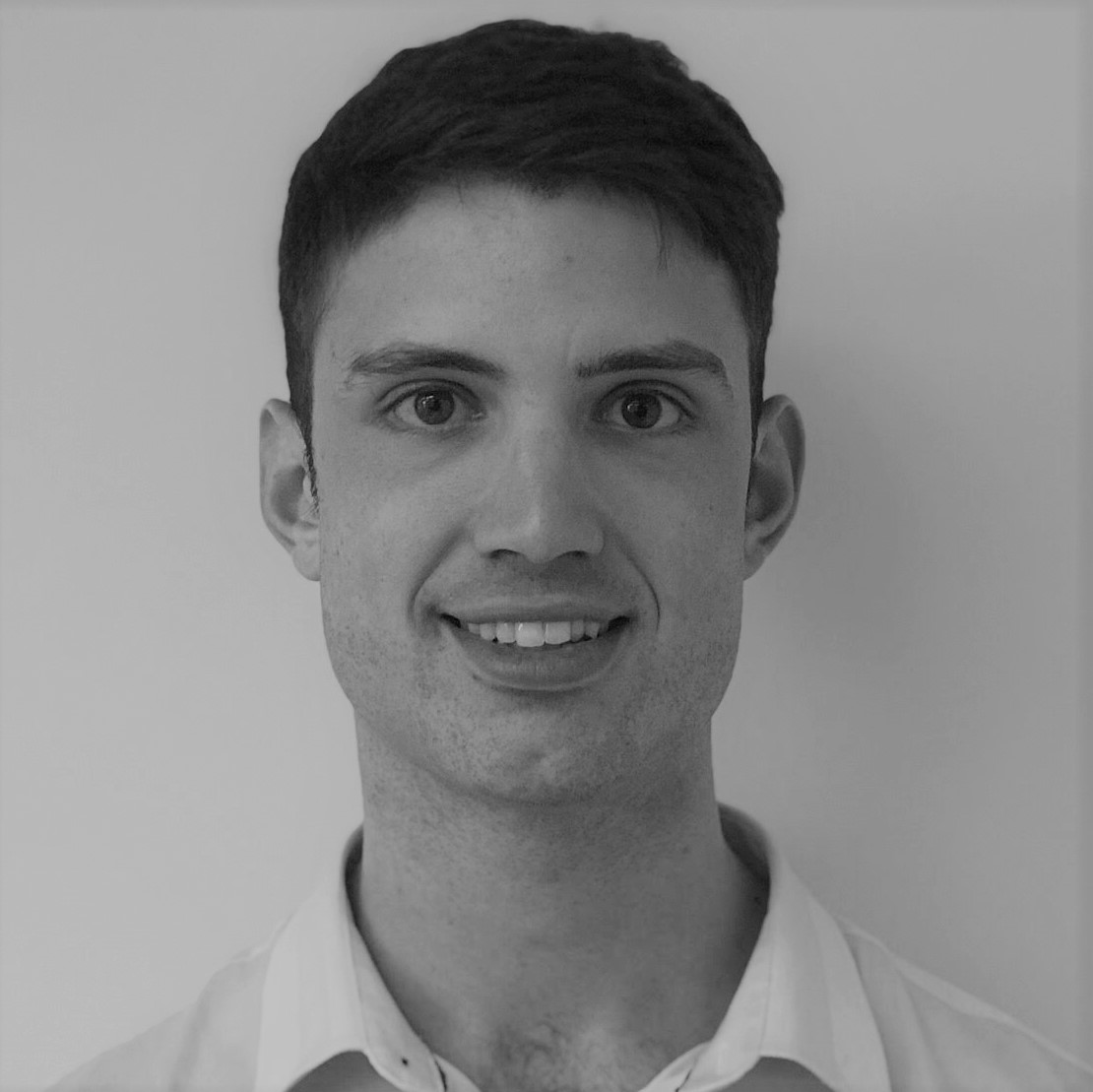 Matt Bevin - B.CEP (ESSAM)
Matt completed his studies in 2016 at the Queensland University of Technology with a Bachelor of Clinical Exercise Physiology.
Matt has a particular interest in cardiac health and since graduating he has worked within Cardiac Investigations amongst clinical populations in a hospital based setting in regional Queensland. Matt returned to Brisbane at the end of 2017 and has since been working in the corporate health sector.

Matt is passionate about providing lifestyle behaviour change and is keen on assisting those whom are at heightened risk of developing chronic diseases.
---
Julia Arapova
Julia graduated from the University of Queensland with a Bachelor of Clinical Exercise Physiology (with first class honors) in 2017.
Julia has had experience working in the corporate health sector, Government, research, and hospital settings, and this has allowed her to work alongside a wide range of clients. She enjoys delivering individualized exercise, diet and lifestyle management education to help enhance health and wellbeing.
---
Ryan Raj
Ryan graduated from the Australian Catholic University in 2017 with a Bachelor of Exercise and Sports Science. He is currently working towards completing his Masters of Clinical Exercise Physiology.
He has worked in a gym based setting with a range of clients such as athletes, adolescents and patients recovering from musculoskeletal injuries. His strengths include rehabilitation, strength training and conditioning however his passion also lies in prevention of chronic illness. Ryan is a motivated individual and seeks to help people better understand how they can improve their health and well-being through lifestyle factors and daily decisions.
---
Sam Dawson
Sam completed his degree in Exercise and Sports Science in 2016 and is working towards his Masters in Applied Sports Science.
In addition to working with EHS, Sam works part time as a personal trainer in Richmond and is regularly requested by EHS clients for private PT training following their assessments with him at our clinic. He has worked with numerous football clubs and sporting organisations as a strength and conditioning coach and has a passion for improving his client's quality of life through exercise no matter who they are. Sam believes that achieving physical improvements whilst also managing a work/life balance is critical, as improvements to health need to be maintainable over time. Sam prides himself on working out solutions to achieve this.
---
Anna Wolska
Anna Wolska completed her combined degree in Human Nutrition and Exercise Science at Westminster University in 2010.
She then worked full time as a Senior Wellbeing Physiologist at a multidisciplinary Corporate Wellness Centre in central London. In 2013, Anna successfully completed her Advanced Professional Diploma in Health and Wellbeing Physiology.

After moving to Melbourne in 2016, Anna joined the EHS team and consults as an Exercise Physiologist in our Melbourne clinic. More recently, Anna has developed a keen interest in the power of a whole-food plant-based dietary approach to help her clients improve their future health outcomes. She is also a firm believer in a 'whole person approach' and tries to help others on their wellbeing journey by empowering them with knowledge in a judgment-free manner. She is known for using positive psychology and humour as coaching tools.
Life First' management team has significant experience in the delivery of executive health programs to
individuals and organisations as well as primary healthcare expertise.
John Hall
Chief Executive Officer
RN, B.EX.SC, MPH
John Hall has 20 years' experience working in public and private health sectors both in Australia and overseas.
John has been employed in corporate health since 1999 in varied service delivery roles before being appointed the General Manager of Good Health Solutions in 2005.

In 2010 John was appointed Chief Executive Officer of Executive Health Solutions. John holds degrees in Nursing and Sports Science and a Masters degree in Public Health. He strongly believes in the "practice what you preach" mantra and enters several community based sporting events each year.
Paul Flanagan
Manager Director
B.A. (HONS), M.PSYCHOL., MAICD, MAPS.
Paul Flanagan is a clinical and organisational psychologist with extensive experience in health services, organisational consulting and services management.
Professionally, Paul has consulted to many Australian and global organisations over the past 20 years, particularly in regard to employee and organisational wellbeing and performance.

Paul was a primary owner and the Managing Director of the Davidson Trahaire group for many years up until the end of 2008.

Paul has held various company director roles, has been President of a national, professional, association and held honorary positions at two leading universities. A keen runner and cyclist, Paul actively balances his busy career with family and his own exercise routines.
Doctor Mark Penny
Medical Director
PhD, MBBS, FRACP
Dr Mark Penny is the EHS Medical Director, overseeing Doctors recruitment and training, quality control and program design. Dr Penny is a practicing physician at the St Vincent's hospital in Sydney, specialising in hypertension and nephrology.
Current Appointments:
Senior Staff Specialist, Nephrology, St Vincent's Hospital, Sydney
Head of Department, Nephrology & Hypertension, St Vincent's Clinic & Private Hospital, Sydney
Chairman, Drug Committee, St Vincent's Private Hospital, Sydney
Conjoint Senior Lecturer in Medicine, University of Notre Dame